Meetings & Conferences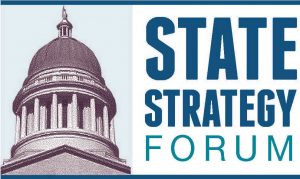 AGENDA FOR OUR 2018 NATIONAL CONFERENCE
This is the latest tentative agenda for our Forum to be held Friday, July 13 at 6 pm through Sunday, July 15 at 1 pm at the Washington Hilton Hotel, 1919 Connecticut Avenue NW, Washington DC, just a few blocks north of Dupont Circle.
For more information, please contact mweiss@publicleadershipinstitute.org
Friday, July 13
1 pm  Registration Desk Opens
6 – 8 pm  Evening Cocktail Reception
Saturday, July 14
8 – 9 am  Buffet Breakfast
9 – 10  Opening Plenary
Setting the Stage for Success in the States
10:15 – 11:45  Breakout Session I (Choose from among the following)
How states can offer affordable health care now
The strongest abortion rights legislation for 2019
Fighting for criminal justice and police reforms
Skills: How to work with the mainstream media to get your message out
Noon – 1:15 pm  Lunch: How #MeToo and a growing women's movement are shaping our culture now
1:30 – 3:00  Breakout Session II (Choose from among the following)
Serving students and families with community schools
What states can do to create integrated communities
Powerful new policies to lower prescription drug prices
Skills: How to organize through social media
3:15 – 4:45  Breakout Session III (Choose from among the following)
State environmental policies to protect our future
Organizing and communications strategies for abortion rights
State efforts to protect the LGBTQ community
Skills: How to write and deliver a powerful speech
5 – 7  Cocktail Reception
Dinner on your own / PLI organizes reservations
Sunday, July 15
8:30 – 9:45 am  Buffet Breakfast
9:00 – 9:45  Young leaders for a progressive future
10 – 11:30  Breakout Session IV (Choose from among the following)
How to make your election system safe from hackers
Empowering women legislators
How to build a powerful grassroots coalition
11:30 – Noon  Participants have time to check out of their rooms
Noon – 1 pm  Luncheon Plenary: Turning the tide
1 pm  Adjourn
---
Our 2017 national conference was held Friday, July 7 through Sunday, July 9, at the Capital Hilton Hotel, 1001 16th Street NW, Washington DC, just three blocks from the White House.

To see the 2017 conference agenda, click here.
---
Pictures from the 2016 State Strategy Forum