Meetings & Conferences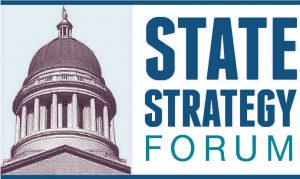 OUR 2019 NATIONAL CONFERENCE
Our 2019 State Strategy Forum will be held Friday, July 12 at 6pm through Sunday, July 14 at 1pm at the Capital Hilton Hotel just three blocks from the White House in Washington D.C. For more information, contact Bernie Horn at bhorn@publicleadershipinstitute.org
LATEST AGENDA
Friday, July 12
6 – 8 pm  Welcome cocktail reception
Saturday, July 13
8 – 9 am Breakfast buffet
9 – 10:30 am OPENING PLENARY: States Driving Bold, Progressive Policy
Welcome
Opening Keynote: Maryland Delegate Jheanelle Wilkins, The Leadership Conference on Civil and Human Rights
Panel Discussion: Connecticut Senator Matt Lesser, Pennsylvania Representative Joanna McClinton, Oklahoma Representative Emily Virgin
10:45 – 12:15 Strategy sessions
A path to prosperity: Policies that support working families
Rise up: Protect the Earth for the next generation
Strong schools, strong communities
Skills session: Social media training
12:15 – 1:45 Lunch buffet, presentation by pollster Celinda Lake
2 – 3:30 Strategy sessions
Making healthy families our priority
Fair share economics
Keep black families and communities strong
Skills session: Voicing Our Values and communications training
3:45 – 5:15 Strategy sessions
All in for women's health: Protecting and expanding abortion rights
Stop the madness: Innovations to deal with debt collections and other wayward business practices
This is home: Integrative policies immigrants need
Skills session: Preparing to Win advocacy training
5:15 – 7:30 Cocktail reception
Sunday, July 14
8:30 – 9:45 am Breakfast buffet
9:45 – 11:15 Facilitated action planning breakout sessions
11:30 – 12:15 Planning session report-outs
12:15 – 1 pm Lunch with Closing Keynote by Alex Trevino, Earth Guardians
---
Our 2018 State Strategy Forum was be held Friday, July 13 at 6 pm through Sunday, July 15 at 1 pm at the Washington Hilton Hotel in Washington DC, just a few blocks north of Dupont Circle.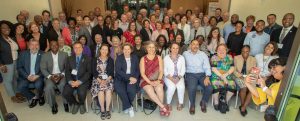 For a copy of the conference agenda, click on "download PDF" in the upper right of this page.
---
Our 2017 State Strategy Forum was held Friday, July 7 through Sunday, July 9, at the Capital Hilton Hotel, 1001 16th Street NW, Washington DC, just three blocks from the White House.

To see the 2017 conference agenda, click here.
---
Pictures from the 2016 State Strategy Forum